Florida Realtors® Report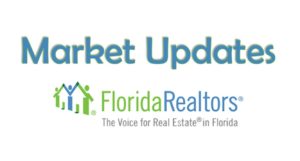 The latest housing data released by Florida Realtors® proves to be a winning scenario for sellers but the strain on buyers continues with low inventory. Florida's housing sector reported more closed sales, higher median prices and more new listings during the month of April 2018.
"Not enough for-sale inventory, especially in the range for first-time homebuyers, is an ongoing challenge for many local housing markets," said 2018 Florida Realtors President Christine Hansen. "Pent-up demand continues to put upward pressure on prices.
Although there has been little room for price negotiation, buyers can still remain positive with April showing a 9.8 percent increase from 2017 for single-family homes and an 8.3 percent increase for townhouse-condo listings.
The pace for Florida's busy spring and summer home-buying season is usually determined based on activity during March and April.  With March being a slower month than in past years, many remain optimistic by the increases reported during the month of April.
The present state of the economy has given birth to a large abundance of anxious homebuyers wanting to make an investment into real estate which has in turn driven up the prices on what was considered to be a low amount of inventory. Sellers of existing single-family homes in April received 96.6 percent of their original listing price.  However, as more homes become available on the market, buyers may experience more room for negotiation along with an increased variety of inventory throughout the summer.